Call for Papers: The Roots and Implications of the Trump Election
BJS Editorial Collective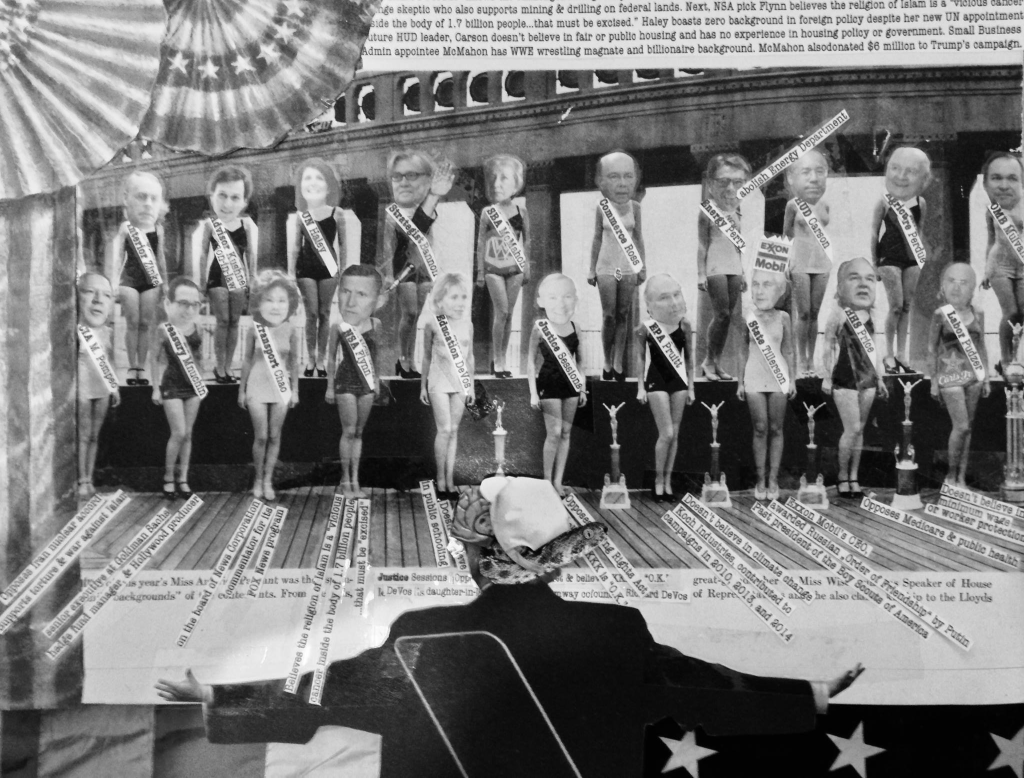 "You're Hired" by Beth Gardner
The BJS is seeking contributions that critically reflect on the rise of Trump in the political field during the 2016 election in the US and World, including implications for race, class, immigration, gender, politics, culture, media, the economy, and more.
Submissions should be limited to between 1,000-3,000 words and sent to submissions@berkeleyjournal.org, by March 15 April 21.
Instead of publishing traditional academic research articles, we have featured compelling essays, insightful commentaries, critical analyses, and topical symposiums on the most pressing political and cultural issues of the day. Our aim is to provide critical perspectives from the social sciences on public debates and current events as well as critical reviews of social scientific knowledge.
For this forum the BJS is accepting the following kinds of submissions:
research essays: narrative analyses driven by empirical evidence.
commentary: social scientific assessments and critiques of events, journalistic coverage, recent reports, and public discourse using theories or research from the social sciences.
conversations: transcribed interviews or conversations with or between scholars on the roots and implications of the Trump election, or sociologically minded discussions with activists, politicians, and others.
field memos: elaborations of experiences in the field as they relate to the rise and resistance to Trump.
photo essays: sociological and visual critiques of the election and/or resistance.
non-traditional book reviews: essays that use recently published or books related to the forum.
Click here to view the general Call for Papers for the 2017 edition of the BJS, click here.
To get a sense of the wide range of content we have published, take a look at our current print issue or browse through the archives at berkeleyjournal.org.