Research and Advocacy: Partnering to Guarantee Voting Rights for All
Nicole D. Porter
2023 marks the 50th anniversary of mass incarceration in the United States. This period also saw wide-ranging laws and regulations that diminish the rights and privileges for those convicted of crimes – including the right to vote. More than 19 million people in the United States have felony convictions triggering civil sanctions, which often includes disenfranchisement: the loss of voting rights. More generally, mass incarceration instigates negative physical, psychological, and economic outcomes for the people who experience felony convictions and imprisonment, for their families, as well as for the broader community. This essay will show how sustainable, equitable research partnerships in public sociology can work to dismantle these structural harms that affect the everyday lives of people who are disenfranchised
Partnering to Challenge Felony Disenfranchisement
The Sentencing Project is a bridge organization that publishes innovative research and recommends policy solutions to address the nation's punitive criminal legal system. Research analysis on broad social problems like felony disenfranchisement can provide historical context and policy impact.
The Sentencing Project helped document the impact of felony disenfranchisement through co-authoring the key report, Losing the Vote: The Impact of Felony Disenfranchisement Laws in the United States with Human Rights Watch in 1998. Our in-house researchers therefore have longstanding interest and expertise in this issue but we have also built longstanding relationships with academic researchers. Today, the organization's ongoing partnership with the academic research team of Chris Uggen, Sarah Shannon, Ryan Larson and Rob Stewart helps publish regularly, timely, and up-to-date estimates on the scope and impact of felony disenfranchisement in states across the country.
Social exclusion due to a criminal conviction is not new in the United States. Early settler colonialists denied persons with criminal histories the right to enter into contracts, automatically dissolving their marriages and barring them from a variety of jobs and benefits. The Fourth Amendment to the United States Constitution explicitly recognizes the power of states to deny the right to vote to any individual guilty of "participating in rebellion or other crimes."
While social exclusion is not new, what is new is the scope of mass incarceration, which has dramatically increased the scale of disenfranchisement and its consequences on people's lives in the United States. It deprives millions of the right to vote and it systematically disadvantages marginalized communities. As an illustration, our latest collaborative report (Uggen et al., 2022) shows that the total disenfranchised population rose from 3.3 million in 1996 to 4.7 million in 2000,5.9 million in 2010, and 6.1 million in 2016. This upward trend has thankfully stopped due to the hard work of advocates and researchers. As of today, the number of Americans disenfranchised by virtue of a felony conviction is approximately 4.6 million. Moreover, many states have scaled back their disenfranchisement provisions since the 1970s, a trend that accelerated in the past 5 years. Since 1997, our report shows that 25 states and Washington D.C. have expanded voting rights to citizens living with felony convictions.
Reliance on Data
The movement to challenge mass incarceration relies on up to date data to demonstrate the severity of the problem to advance policy change. Champions to guarantee voting rights for all – regardless of incarceration status – include directly impacted activists who have been subject to the criminal legal system, policy organizers, and lawmakers. Our research helps support and inform their efforts, as well as other advocacy tactics including mass communication, direct and grassroots lobbying, expert testimony, and community education.
The research conducted by The Sentencing Project which works to end felony disenfranchisement positions the organization as an expert in the field. Advocacy partners — working on similar efforts at state and local level — collaborate with The Sentencing Project and utilize research findings to evidence the impact of disenfranchisement in their work. These local advocates need credible and current statistics and research to bolster and advance their arguments. For example, legislators are interested in the number of people who would be affected by a proposed change to state law, and the size of the plaintiff class is an important consideration in lawsuits challenging disenfranchisement. Partners often develop rich, evidence-based written reports and concise issue-specific and locally-targeted fact sheets to recommend policy reforms to end felony disenfranchisement. 
Advocates welcomed updated state-level estimates on the impact of felony disenfranchisement published in October 2022. To support the publication of Locked Out 2022: Estimates of People Denied Voting Rights, The Sentencing Project hosted a research town hall where directly impacted advocates and partners from national advocacy organizations could learn the report's findings and engage directly with the research team to ask strategic questions in support of upcoming advocacy campaigns. Some were seeking information about methodology or ideas about where they could obtain information that was not covered in the report. Advocates learned from each other as well as from the panel, pooling and sharing information about more or less successful strategies and approaches. The organization also hosted a webinar to debrief the 2022 Midterm election and the potential impact of disenfranchisement. Nearly 500 directly impacted activists, policy organizers, and officials registered to hear from Chris Uggen and directly impacted advocacy organizers from California, Illinois, Texas, and Pennsylvania.
Advocacy stakeholders rely on the body of scientific studies, many of which are summarized in our reports, that demonstrate the overall scale of felony disenfranchisement in the United States and its more targeted impact on Black and Latinx communities within each state. These studies offer several key finding which illustrate the harms of disenfranchisement  at multiple population levels : first, the overall national estimate of the number of U.S. citizens denied voting rights due to felony disenfranchisement; second, state level estimates of the impact of felony voting bans; and third to highlight variations by race and ethnicity.
The Sentencing Project's reach supports public education as a tactic to disseminate research findings to the broader community to leverage support for social change. In 2023, grassroots community-based advocacy coalitions in a number of states that are building a critical mass toward reform, including Kentucky, Oregon, Nebraska, New Mexico, and Minnesota. In each case, local organizers are actively pursuing policy reforms to expand voting rights.
Limitations and Advocacy Landscape
Research and advocacy partnerships can provide context to social problems informed through drawing on various forms of mutually reinforcing data including sociological research, first-hand accounts of lived experiences of the issue and organizers working towards change. Yet limitations to accessing the data needed to evidence harm remain. For example, state and federal governments do not consistently collect data on race and ethnicity in the criminal legal system, and such data are needed to advance both research and advocacy coalitions at the national, state, and local level. For example, some states are inconsistent in whether and how they collect data on the ethnicity of people in the criminal legal system. When such basic government data have not been consistently collected or reported in the primary sources used to compile our estimates, our ability to detail the breadth of harms on everyday lives across the country is limited. The distance between the information available – either from government or from researchers — and the information needed by advocates can complicate comprehensive arguments and efforts to organize inclusive coalitions.
Lessons for Future Collaboration
Advocates are challenged to develop strategies that respond to everyday hurdles including the shifting political climate and competing priorities. Realizing a successful advocacy campaign is often dependent on evidence, generated through research, to build effective arguments and to assess which tactics are likely to succeed and when. Expanding the vote through state reform has required current estimates on the impact of felony disenfranchisement. Over time, advocates have leveraged this information to craft messages and materials targeted at policymakers to advocate to expand the vote. In many cases, advocacy organizations working to challenge felony disenfranchisement with their allies have helped shift the political climate; such efforts resulted in the expansion of voting rights in over two dozen jurisdictions since 1997. To achieve further social change, it is important to address challenges of generating data, including timeliness and population specific, and to develop inclusive arguments that support the diverse movement working to expand the vote.
---
References
Fellner, Jamie and Marc Mauer. 1998. Losing the Vote: The Impact of Felony Disenfranchisement Laws in the United States. Washington, DC: The Sentencing Project.
Porter, Nicole D. 2016. Unfinished Project of Civil Rights in the Era of Mass Incarceration and The Movement for Black Lives. Winston Salem, NC: Wake Forest Journal of Law & Policy.
Uggen, Christopher, Larson, Ryan, Shannon, Sarah, and Stewart, Robert. 2022. Locked Out 2022: Estimates of People Denied Voting Rights. Washington, DC: The Sentencing Project.
---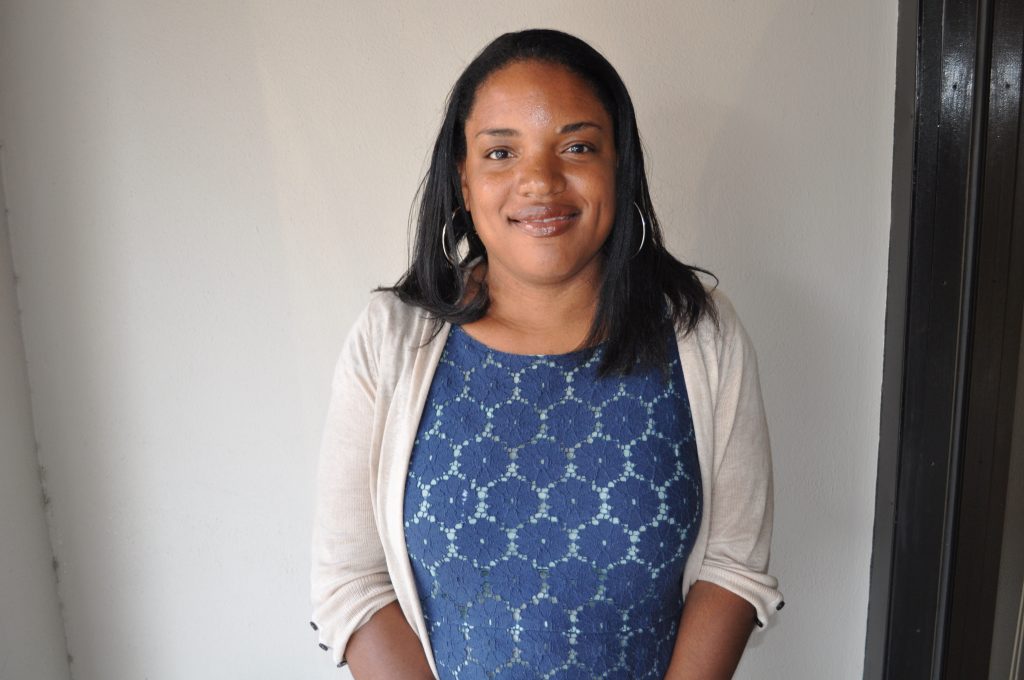 Named a "New Civil Rights Leader" by Essence Magazine for her work to challenge mass incarceration, Nicole D. Porter manages The Sentencing Project's state and local advocacy efforts on sentencing reform, voting rights, and confronting racial disparities in the criminal legal system. Her work has supported criminal legal reforms in several states and she has also spoken on state sentencing policy, collateral consequences, and racial disparity to audiences including the NAACP and on Capitol Hill. Nicole has also authored reports highlighting ballot access for people detained in jails, state prison closures and declining prison populations, and articles on the collateral impacts of justice involvement on communities of color and how current social movements are challenging mass incarceration. As the former director of the Texas ACLU's Prison & Jail Accountability Project (PJAP), she advocated in the Texas legislature to promote felony enfranchisement reforms, eliminate prison rape, and improve prison medical care. Porter received her undergraduate degree from Johns Hopkins University and a Master of Public Affairs from the University of Texas at Austin.